Winter and Summer Term at the Bonn university – 2012/13
Nude figure drawing with Lisa Bille: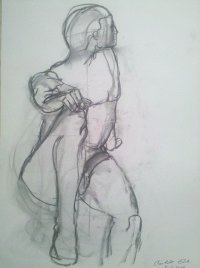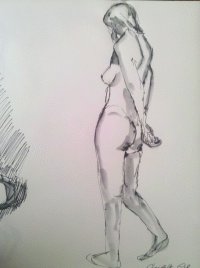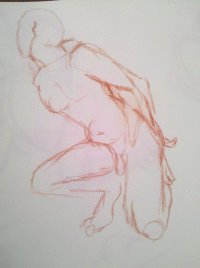 Printing with Lisa Bille...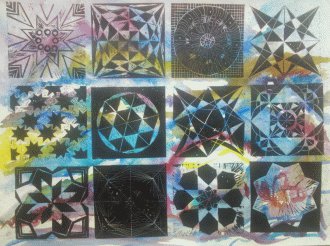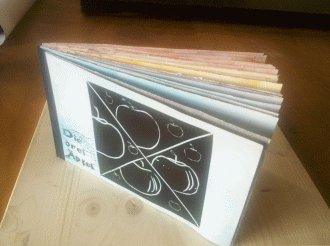 Studying with
Ivo Ringe
: painting with a focus on impressionism.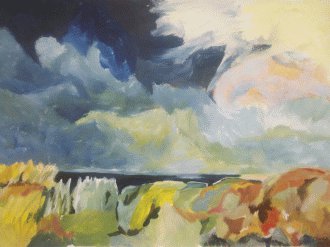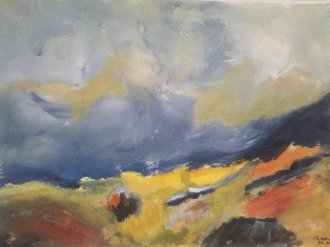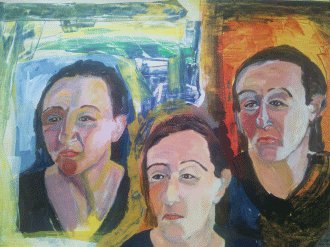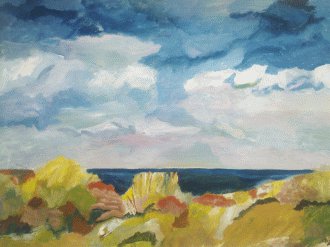 In the drawing class with
Anthony DiPaola
, we worked on portraits.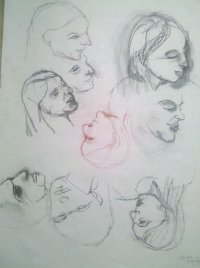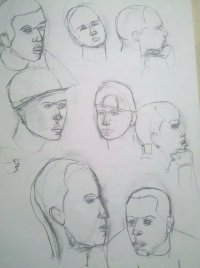 As part of "Dies Academicus", the works from Lisa's printing and drawing classes were exhibited on December 5, 2012. A speech was given by Prof. Dr. Heijo Klein, director of the Studio für Kunsterziehung (studio for art education) of the Bonn university.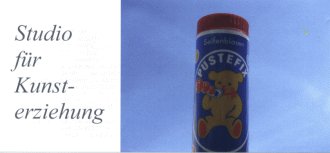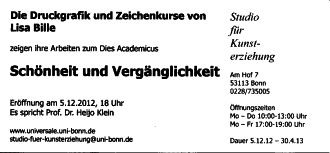 Painting with Ulrich Paul, Alanus Summer Academy, Alfter - 2012
Our instructor Ulrich Paul has the gift of helping us in a very subtle way in evaluating our own work. He often sounds as if he were composing a piece of music or a stage play.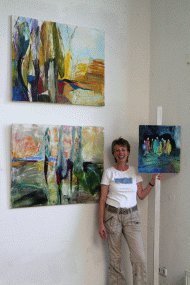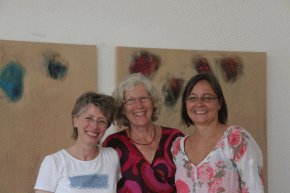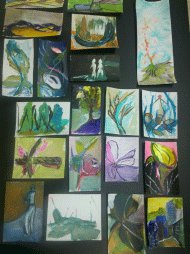 The Summer Academy closed with a tour of all the studios including ours. Prof. Andrea Heidekorn sings a song with us.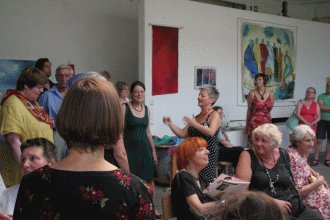 Summer Academy at the Fachhochschule Ottersberg (university of applied arts) - 2012
Our subject in Felix Eckard's class was "Modell von langsam bis schnell" (Model from slow to fast).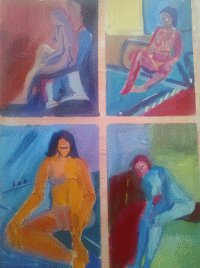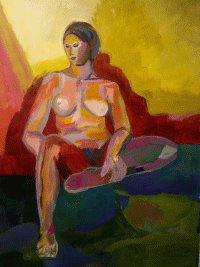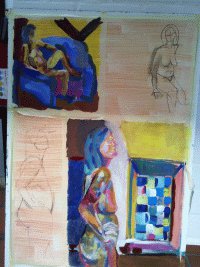 In this seminar, the contrast between a slow focused approach and the rapid implementation with dynamic sound background was phantastic once again.
"Completion of Master Class", Accademia Bassi, Remagen - 2012
I had an exhibition in the Rosemarie Bassi gallery to celebrate the completion of the master class.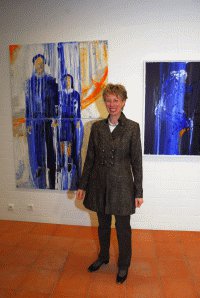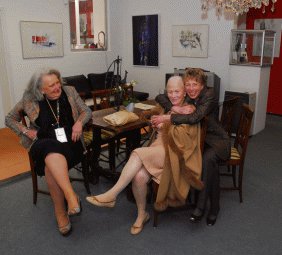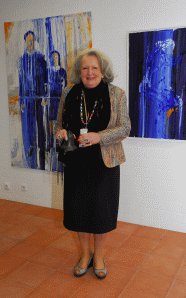 The quiet before the storm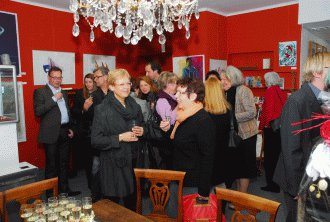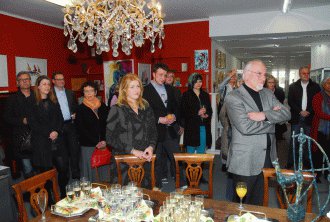 Our guests listening to the laudation of Rosemarie Bassi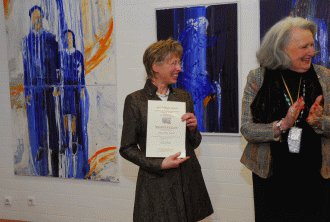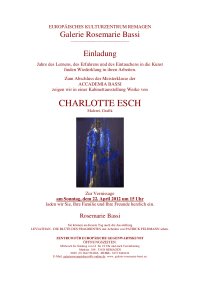 It is a wonderful feeling to have come much closer to my goal.


Workshop Matrix Energetics / Quantum Healing with Dr. med. Tanja Lindner, Berlin - 2012
The multi-day workshop was held by Susi Hellmann in Linz.

It marked the beginning of my Matrix picture series.

This is the first painting that resulted from my experience in this workshop, the first painting of an entire series.